Release Date: 10/3/07
For Immediate Release: Field Hockey loses to #2 IUP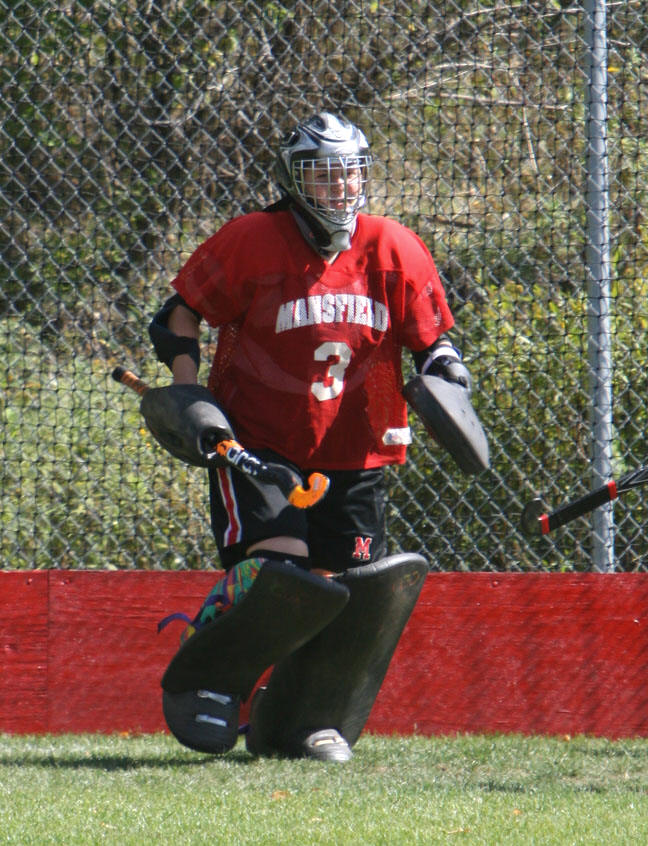 IUP- #9 Mansfield fell to #2 IUP Wednesday afternoon at IUP. IUP scored both goals in the second half as both goals were scored within a minute of each other.
Liz Martini gave the Crimson Hawks the 1-0 lead less than four minutes into the second half. Jess Frantz gave IUP the two goal lead one minute later.
Mansfield played a bend but donít break defense as they were out shot 22-4. The defense was led by Courtney Grunza, Christi Carter and Jenna Shaub.
Mansfield goalie Brianna DeLuca recorded 12 saves in the loss.
The loss drops Mansfield to 7-5 on the season and 4-5 in the PSAC.
Mansfield will travel to East Stroudsburg Saturday afternoon.
Field Hockey Game Summary (Final)
Mansfield vs IUP (Oct 03, 2007 at Indiana, Pa.)
Mansfield (7-5, 4-5 PSAC) vs. IUP (11-2, 8-1 PSAC)
Date: Oct 03, 2007 Attendance: 50
Weather:
Goals by period 1 2 Tot
-------------------------------
Mansfield........... 0 0 - 0
IUP................. 0 2 - 2
SCORING SUMMARY:
1. 38:40 IUP Liz Martini (12) (Sylvia Guerrieri)
2. 39:40 IUP Jess Frantz (9) (Brittany Owens)
Shots: Mansfield 4, IUP 22
Saves: Mansfield 12 (Brianna DeLuca 12), IUP 2 (Lydia Dolly 2)