RELEASE DATE: 3/16/10
FOR IMMEDIATE RELEASE: Baseball gives up two runs in the eighth inning to fall to Wilmington University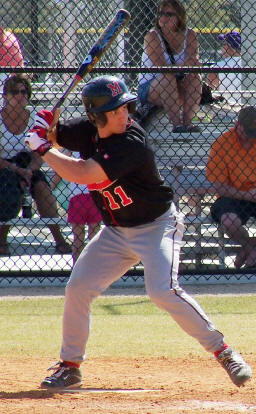 WILMINGTON – Mansfield University baseball loss to Wilmington University 5-4 Tuesday afternoon after leading 4-3 after the sixth inning but giving up a pair of runs in the eighth to lose 5-4.
Mansfield took the lead after scoring a run in the second and third innings. Matt Hamilton singled to get on base and then made the trip all around the bases to score off an error by Wilmington pitcher, Joe Harris. In the third inning, Mike Hartz hit a double and then got to third base off of Kevin Miller grounding out to second baseman, George Spingler. Hartz came home off of another error by Harris.
Wilmington tied the score in the bottom of the third with runs by Brandon Payne and Jordan Oncay. In the fifth inning Wilmington took the lead 3-2 with another run by Payne.
Mansfield quickly responded with a two-run inning in the top of the sixth. Hamilton scored Chris Coleman with an RBI single. Dan Lough scored off Jon Taddeo's single RBI to bring the score back to in favor of Mansfield 4-3.
Things took a turn for the worse when JT Gregory hit a double in the bottom of the eighth. Mike Godwin followed by reaching on an error by Mansfield's Joel Worthington scoring Gregory. After a ground out by Wilmington's Drew Anusky, Godwin ran home off of a wild pitch to win the game.
Mansfield is now 6-4 on the season and will travel to Millersville University on Friday March 19 for a 1 pm start.