ELMIRA PIONEERS BASEBALL
FOR IMMEDIATE RELEASE – January 10, 2009
Contact: Hoffman Wolff, (607) 207-0159
TWO MANSFIELD UNIVERSITY PLAYERS TO STAY IN TWIN TIERS THIS SUMMER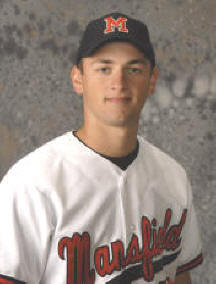 The Pioneers added two players from Mansfield (Pa.) University to their roster on Saturday: junior righthanded pitcher Shane Ryan and freshman catcher Kevin Cressman. Last season, Ryan pitched in eight games for the Mounties, assembling a 3-1 record and a 4.18 ERA, fourth-best on the staff. He appeared in nine games in 2007, his freshman year, starting five and registering two victories. The native of Levittown, Pa. was a two-year letter-winner at Neshaminy High, and also played quarterback and wide receiver on the football team.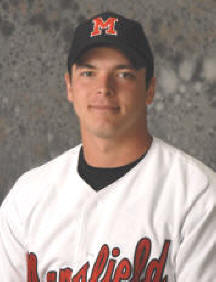 Cressman, originally from Huntingdon, Pa., ranked third in the conference in batting average during his senior year of high school and was selected as a first team MAC Conference catcher. He played baseball, basketball, and football for four years at Huntingdon High.

Mansfield went 31-20 overall and 10-10 in conference play in 2008, good for fourth place in the Eastern Division of the Pennsylvania State Athletic Conference. In addition, two Mounties played for the Pioneers in 2008: righthanded pitcher Chris Zelko and outfielder Ryan Riley.

Other members of the 2009 Pioneers with area ties include head coach Ryan Giblin (former Mansfield infielder, member of Pioneers in 2006 and 2007); pitching coach Jeremy Gulich (Horseheads native, member of Pioneers in 2006); lefthanded pitcher Alek Brown (Elmira Heights native, 2008 graduate of Edison High); and infielder J.J. Edwards (Endwell native, 2006 graduate of Endwell-Maine High).
The Pioneers' season starts Tuesday, June 9 at Webster, with the club's home opener on June 10 against the Brockport Riverbats at 7:00 p.m.