RELEASE DATE: 3/20/09
FOR IMMEDIATE RELEASE: Mountes swept by Kutztown in PSAC East opener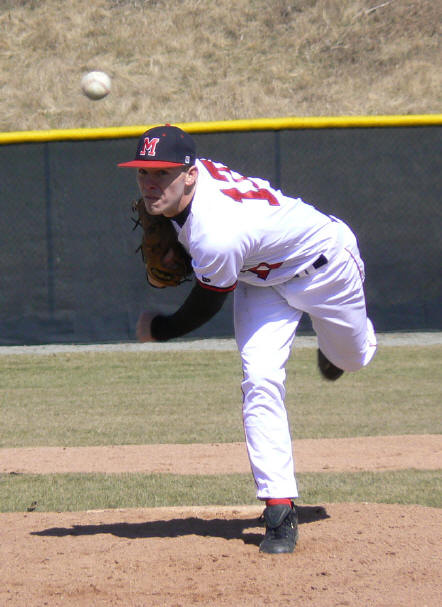 MANSFIELD – Nationally ranked Kutztown got strong pitching performances from Darin Gorski and Adam Maini to sweep Mansfield 7-2, 3-0 in the Mountaineers PSAC East opener Friday afternoon at Shaute Field.
In the opener, Kutztown scored all the runs they would need with three unearned runs in the first inning and added two more in the second.
Gorski struck out seven while scattering four hits. He allowed no earned runs to improve to 5-0 on the season.
Mansfield's Eric Roseberger went the distance to take is first loss of the season in four decisions. Rosenberger allowed nine hits and struck out two. Kevin Miller had three of Mansfield's six hits and drove in a run to lead the Mountaineer offense. Senior Nate Grove also doubled.
In the nightcap, Maini threw a four-hit shutout striking out four and walking three. Chris Zelko also went the distance for Mansfield giving up seven hits and allowing three earned runs. He struck out four and walked one.
Cody Stinger had two of Mansfield's four hits in the game.
Mansfield falls to 9-15 overall and 0-2 in the PSAC East while Kutztown improves to 19-5 and 6-0 in the PSAC East.
Both teams will meet in a doubleheader at Kutztown on Saturday.