RELEASE DATE: 3/18/08
FOR IMMEDIATE RELEASE: Mansfield's Abram Yeakel named PSAC East Player of the Week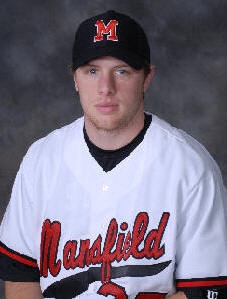 MANSFIELD – Mansfield University senior Abram Yeakel (Kutztown/Kutztown) has been named the Pennsylvania State Athletic Conference (PSAC) East Division Player of the Week for his outstanding performance during Mansfield' s Florida swing.
Yeakel helped the Mountaineers to an 11-5 record in Florida with an impressive .541 batting average over the over the 16 games. His 33 hits included six doubles and a home run.
In addition Yeakel drove in 19 runs while scoring 24. He also stole four bases.
Yeakel had 10 multi-hit games during the span including two games with four hits each.
Mansfield will host Shippensburg this Saturday in the Mountaineers home opener. The doubleheader starts at 1 p.m. at Shaute Field.