RELEASE DATE: 4/05/07
FOR IMMEDIATE RELEASE: Mansfield sweeps Kutztown behind shutouts from Irv Sleighter and Eric Rosenberger
Game one Box Score
Game two Box Score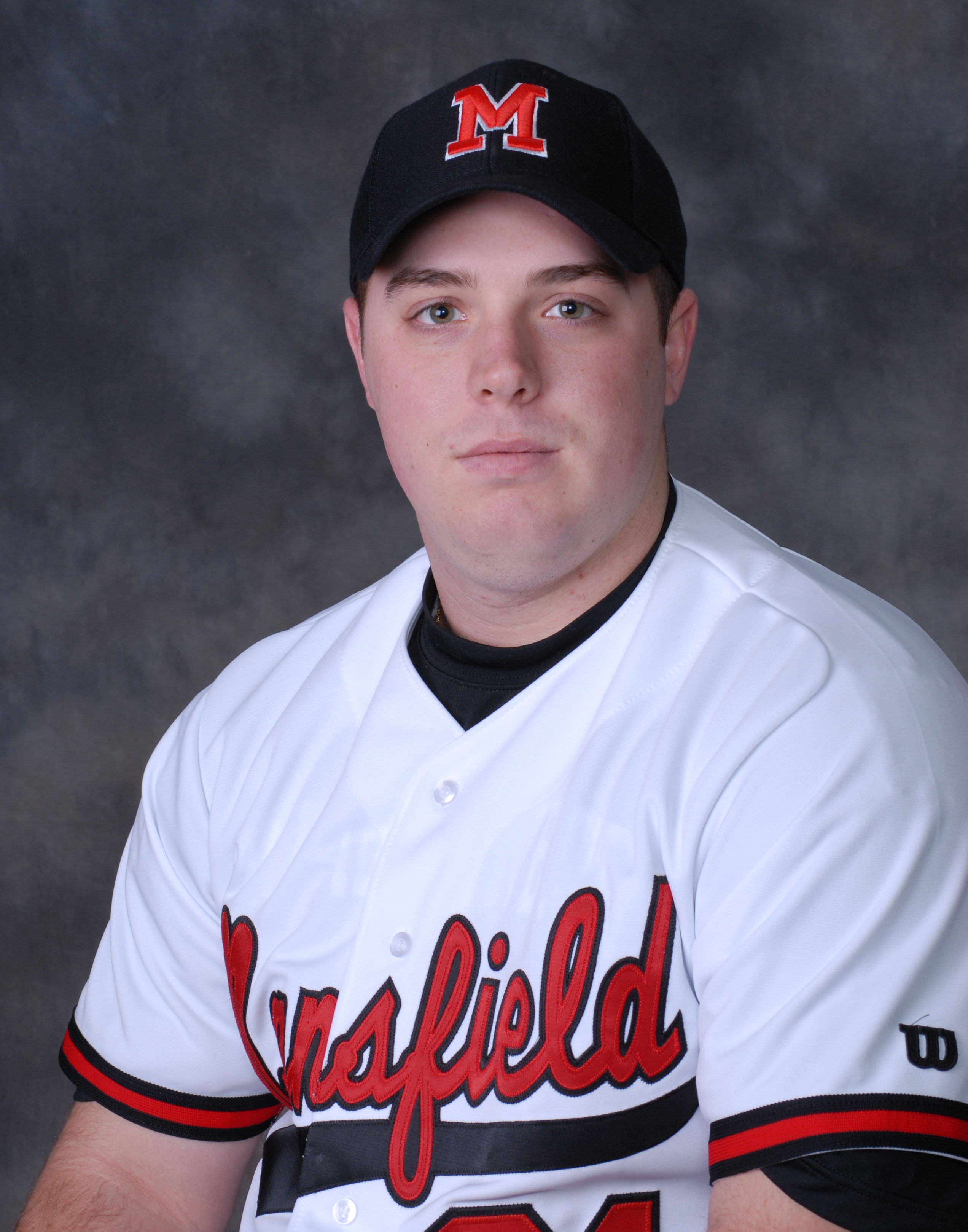 MANSFIELD – Irv Sleighter threw a four-hit shutout in the opener and Eric Rosenberger answered with a six-hit shutout in the nightcap as Mansfield blanked Kutztown 1-0, 7-0 in a PSAC East doubleheader at Shaute Field Saturday afternoon.
Mansfield extended its winning streak to six games and improved to 21-8 overall and 5-1 in the PSAC East with the sweep.
In the opener, Sleighter threw just 81 pitches striking out five and walking just one in a pitching dual with Kutztown's Philip Rummel who struck out three and walked none.
The game's only run came in the second inning when Chris Miller led off with a double and moved to third on a single by Ryan Riley. Nate Grove then singled to center to drive Miller.
Sleighter was masterful in improving to 3-1 on the season. The junior retired 13 of 14 hitters he faced from the final hitter in the second inning to the leadoff hitter in the seventh. The only batter reached base on a walk during that span war later erased on a double play.
Kutztown threatened in the seventh when Chad Lightcap led off with a single and moved to third with two outs before Sleighter got the final batter to fly out to center field.
Ryan Giblin and Miller had two hits apiece for Mansfield while Lightcap had two hits for Kutztown.
In the nightcap, Rosenberger scattered six hits and struck out five while walking two. The sophomore lefty has now allowed just one earned run in his last 27 innings and threw his second complete game shutout in this last three starts.
Rosenberger would get all the runs he would need in the bottom of the first on back-to-back home runs from seniors Ryan Giblin and Abe Yeakel.
The Mountaineers got three more in fourth on RBI singles from Chris Miller and Grove and a sacrifice bunt by Drew Bair. Justin drove in two more runs with a double in the fifth.
Garcia was 2-3 with a double and two RBI's.
Mansfield will travel to Kutztown on Sunday to make up Friday's rain out and return home to Shaute Field to host Clarion in a non-conference doubleheader on Monday.
GAME ONE
Kutztown 000 000 0 0-4-0
Mansfield 010 000 x 1-7-0
Kutztown (12-13, 2-3 PSAC East): Philip Rummel (L, 4-2) and Matt Kulbacki

Mansfield (20-8, 4-1 PSAC East): Irv Sleighter (W, 3-1) and Tony Battisti
2b – Ryan Giblin, Chris Miller RBI – Nate Grove
GAME TWO
Kutztown 000 000 0 0-6-1
Mansfield 200 320 x 7-9-0

Kutztown (12-14, 2-4 PSAC East): Garrison Rausch (l, 0-3), Trent Mertz (5), Jason Herr (6) and Scott Kacelowicz
2b – Jeff Kistle, Kacelowicz
Mansfield (21-8, 5-1): Eric Rosenberger (W, 4-2) and Justin Baer
2b – Justin Garcia, Drew Bair, Justin Baer HR – Ryan Giblin (1), Abe Yeakel (4)
RBI – Justin Garcia 2, Giblin, Yeakel, Chris Miller, Nate Grove, Drew Bair