RELEASE DATE: 6/28/07
FOR IMMEDIATE RELEASE: Mounties Ryan Wyland Signs with Calgary Vipers of Northern League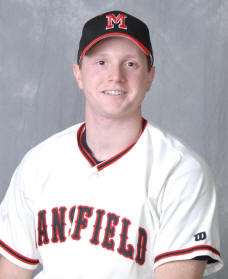 MANSFIELD – Ryan Wyland (Williamsport/Loyalsock), former Mansfield University standout and the 2007 Pennsylvania State Athletic Conference Eastern Division Player of the Year, has signed a contract to play professional baseball for the Calgary Vipers of the independent Northern League.
"I'm excited," said Wyland as he was boarding a flight to Calgary in Philadelphia Thursday morning. "It's been a long couple of weeks since the draft and I'm ready to play some baseball."
In addition to being named the PSAC East Player of the Year this season, Wyland was also a First Team All-PSAC East and First Team All-North Atlantic Regional selection.
Wyland was exceptional with both his bat and his arm once again this year batting .331 with 17 extra-base hits including three triples and two home runs in 38 games during the season. On the mound, Wyland posted a 6-2 record with a 3.40 ERA over nine games. He threw complete games in six of his seven games started and struck out 27 batters over 50.1 innings pitched.
As strange as it sounds, Wyland's versatility may have actually worked against him when it came to signing a professional contract. Clubs didn't know whether to sign him as a pitcher or as a position player.
"I'll be pitching relief for them and that's just fine with me," Wyland said. "It really doesn't matter where I play but I've pitched in relief a lot more than as a starter and I'm very comfortable in that role."
Wyland appeared in 13 games as a relief pitcher for the Mountaineers in 2006 posting a 4-4 mark with 31 strikeouts in 38.1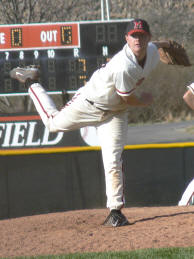 innings worked.
At Calgary he will join former Loyalsock High School standout Pat Daneker who serves as the Vipers pitching coach.
Daneker was drafted by the Boston Red Sox out of high school before attending the University of Virginia. He was drafted by the Chicago White Sox in the 5th round of the 1997 Major League Draft and made it to the big leagues two years later.
Calgary is currently in first place in the North Division with a 21-16 overall record. The North Division also includes Edmonton, Fargo-Morehead (ND), and Winnipeg.
Wyland expects to be activated for this weekend's games against Schaumburg