RELEASE DATE: 2/21/07
FOR IMMEDIATE RELEASE: Wet field conditions cancel baseball season opening trip to West Virginia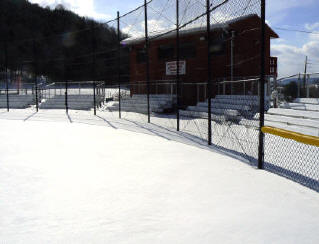 MANSFIELD – The Mansfield University baseball team will be forced to delay the start of the 2007 season after this weekend's six-game road trip to West Virginia was cancelled because of the wet field conditions.
The Mountaineers were scheduled to open the season this doubleheaders at Concord University on Friday and Saturday with another doubleheader at West Virginia Wesleyan on Sunday.
Mansfield will now open the season in Ft. Myers, FL on Mar. 8 against Stonehill College.
The Mountaineers are coming off 31-24 season in 2006. Harry Hillson is entering his 21st season as the head coach of the program where he has posted a 645-356-1 record.
-www.GoMounties.com-