RELEASE DATE: 5/10/07
FOR IMMEDIATE RELEASE: Mansfield's Ryan Wyland named PSAC East Player of the Year – Senior earns 1st Team honors in outfield and 2nd Team honors as starting pitcher – Ryan Giblin and Eric Rosenberger named to 2nd Team
MANSFIELD – Ryan Wyland (Williamsport/Loyalsock) capped off his outstanding career by being selected the Pennsylvania State Athletic Conference (PSAC) Eastern Division Player of the Year.
Wyland highlighted the annual All-PSAC Baseball Teams selected in voting among the conference head coaches and released today. Ryan Giblin (Feastervile/Neshaminy) and Eric Rosenberger (Dillsburg/Northern) were named to second team honors.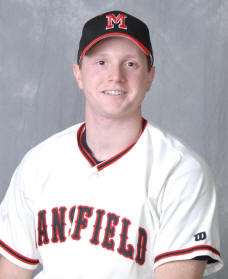 Wyland excelled at the plate and on the mound this season. He ranked second among full-time starters on his team with a .331 average and 24 RBI in 38 games played , and led all teammates with 47 hits, 71 total bases, 17 extra-base hits and went 13-for-13 in stolen base attempts. On the mound he made nine appearances with seven starts and six complete games. He registered a 6-2 record with a 3.40 ERA with 27 strikeouts over 50.1 innings.
He was also a first team selection last season.
His five complete games in conference play tied teammate Eric Rosenberger as a league high. Wyland earned first-team All-PSAC East honors as a utility player last season and received a first-team nod as a starting pitcher and second-team outfielder this season.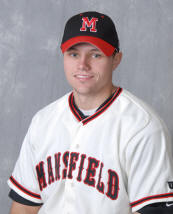 Giblin started all 38 games for the Mountaineers at shortstop this season. In 117at-bats he rapped out 34 hits for a.299 batting average. The junior scored 26 runs with 13 RBI's.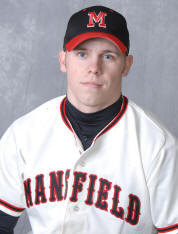 Rosenberger appeared in nine games including eight starts as a freshman posting a 4-4 overall record. In 53.1 innings worked he struck out a team best 31 batters while walking just 10. His 2.87 ERA was the best on the team.
Wyland becomes the second Mountaineer in the past three years to earn PSAC Player of the Year honors. Eric Baker won the award in 2005 before being drafted by the Houston Astros.